What is Your Pantry and How do You Use It:
Your pantry is designed to keep your shopping list uncluttered by everyday items you almost always have on hand on any given day. Items could include: water, salt, pepper, cinnamon, flour, paprika, etc.
Items on your pantry are removed from your shopping list saving you from checking off those items you always have on hand. Don't worry - we always give you the chance to make sure you still have those items on hand before removing them from your list. See the image below.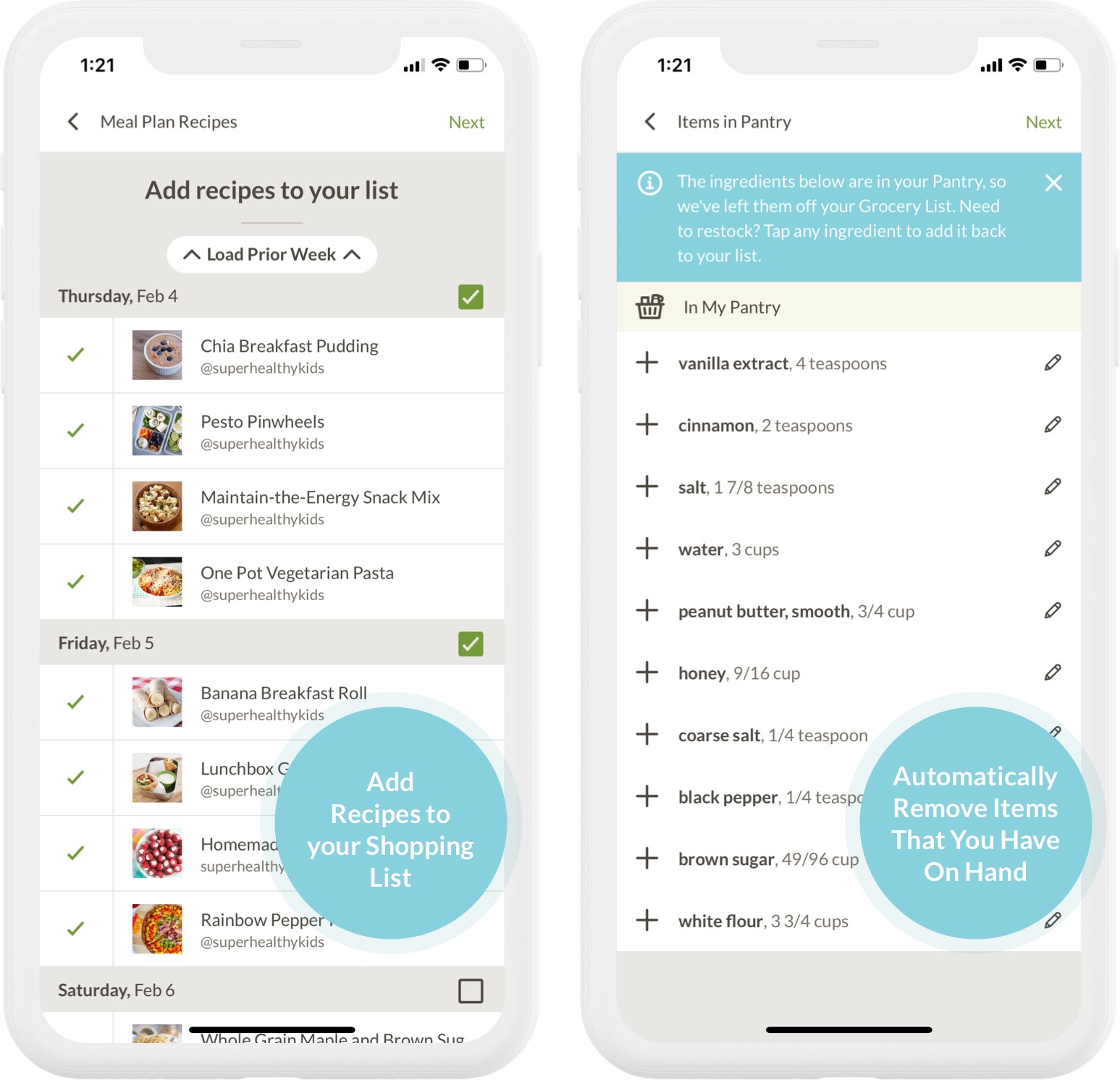 How to Add Items to your Pantry:
From your shopping list, swipe right on any item that is on your list.
Tap "Add to Pantry"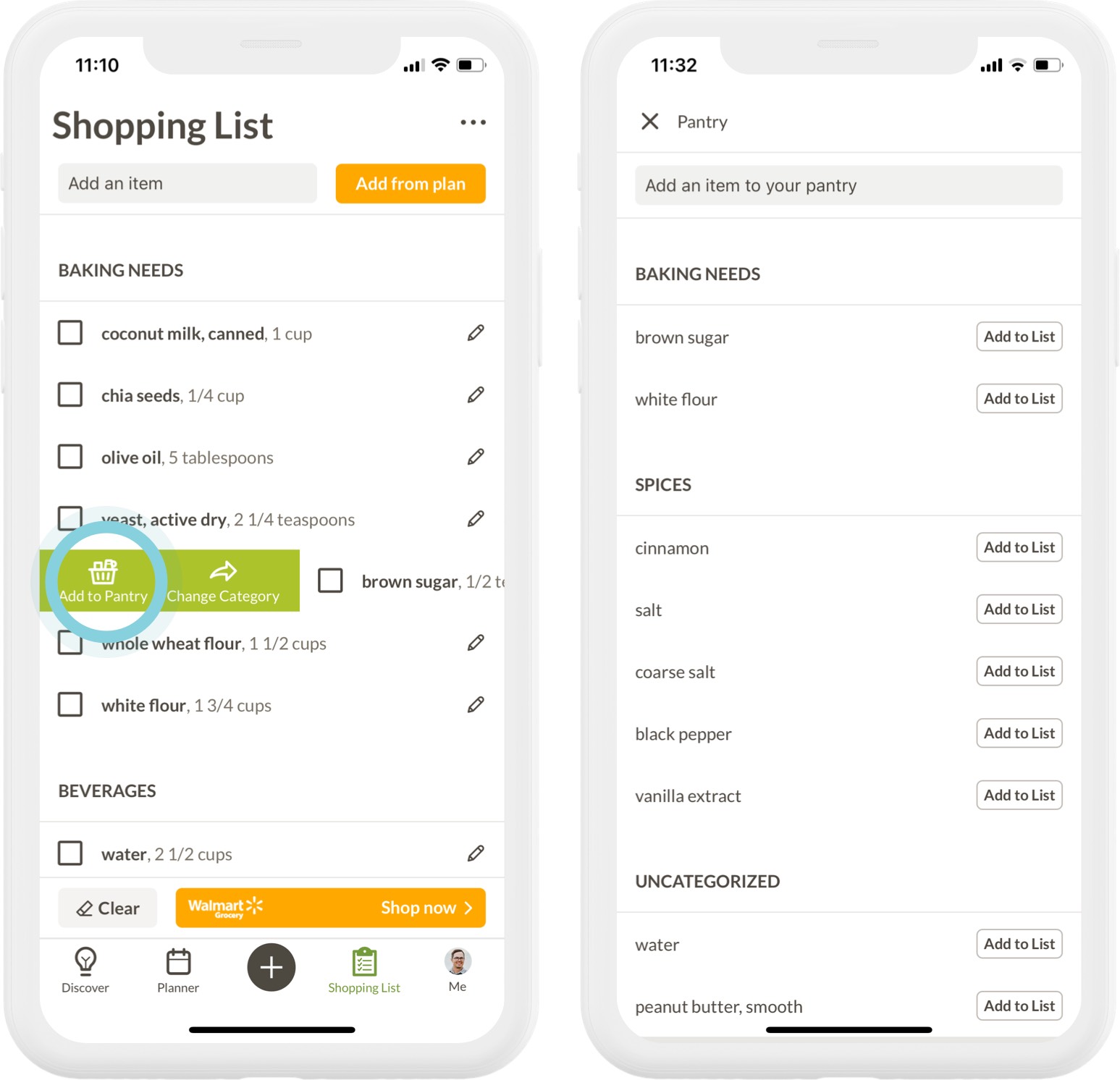 How to View and Remove Items in your Pantry:
From your shopping list, tap on the three dots in the upper right hand corner
Tap "View Pantry"
You can add items from your pantry to your shopping list by tapping "Add to List", or remove items from your pantry by swiping right on an item, as shown below.