Prepear processes all payments for cookbooks and meal plans that you sell on Prepear, as well as your share of Prepear Gold subscriptions using the Stripe platform. Each month you will receive a payout of the amount due to you directly via Stripe.

To add your bank account to Prepear navigate to the Bank Info tab on your profile on the web version of Prepear from a desktop or laptop computer. Choose "Edit My Bank Info" and complete the information on this screen: (Note that Prepear currently only supports payment to bank accounts in the United States, Canada, the United Kingdom, and Australia).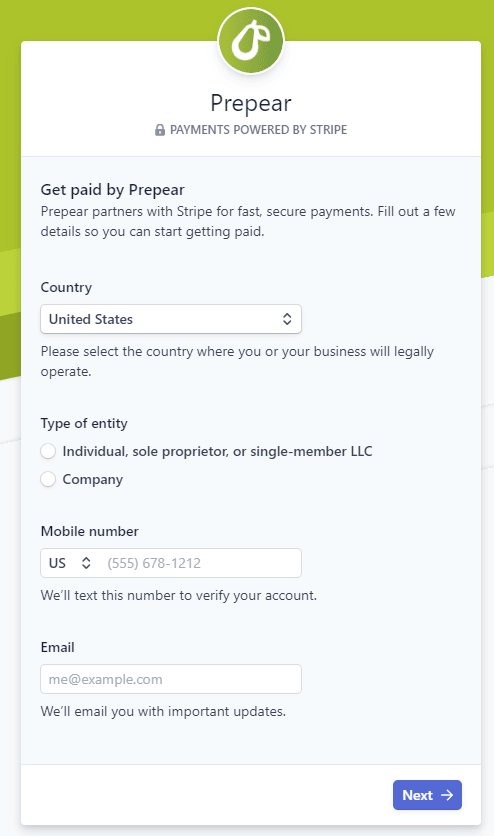 Once completed you will receive a text verification on your phone. Enter the verification number you receive and click submit. Then complete all of your personal and business information to create your Stripe account on this screen:



This information is necessary so that Stripe can send a 1099 to you individually, or to your company, if applicable. Next, enter your bank account information and click "save."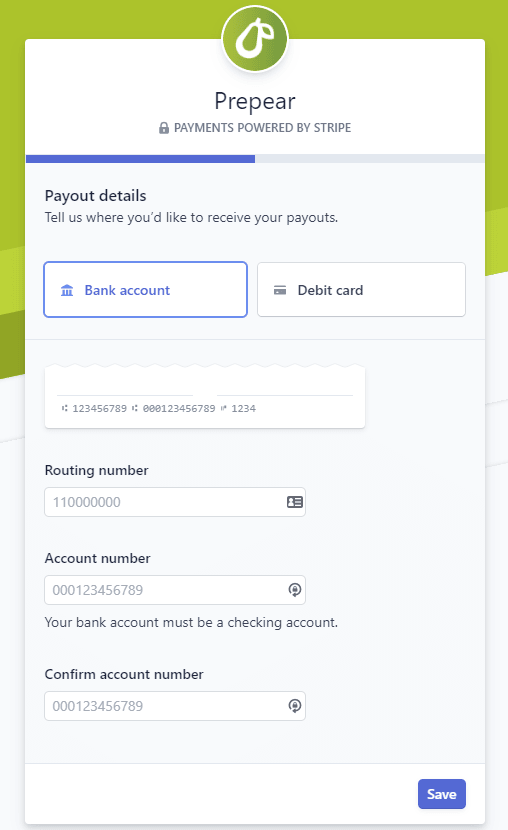 Once you hit save, your bank information will be securely stored with Stripe. If you need to make changes to it in the future you can always do so from the Bank Info tab in your Prepear profile.
If you have any difficulty adding your payment method to Prepear you can send our support team an email at help@prepear.com and we'll help you get set up!